Bet365 Sports Review
Overview
Variety: 4/5
Quality: 4/5
User Experience: 5/5
Betting Options: 4/5
Overall: 4.25/5
So, these are our Bet365 ratings – what about some facts before we start our Bet365 sports review. This is a well-established bookmaker – starting back in 1974 with a chain of shops on the high street and side streets of the UK. It is now a global brand. The website has been up and running from the early 2000s – and is licensed by the UK Gambling Commission. This is a well-regulated site with a good reputation amongst its users – of which there are nearly 32 million worldwide.
Bet365 software
The website is clear and easy to navigate and uses the common colour scheme you have likely grown to love and respect with the Bet365 brand. What is important to mention in a Bet365 sports review is that there is no overwhelming advertising on the homepage. With some sites, the user can be distracted by banner advertising and flash marketing – that can really obscure the betting experience. This is a huge positive in our Bet365 ratings – as we often become bored of the interruption in the betting experience with marketing that is too intrusive.
Customers who have written Bet365 sports reviews tend to comment on the basic layout of the site – which seems relatively dated. It is true that there is a feel of a spreadsheet or database about the software – without the flash and bang of video and animation. For some this will be a positive and for others it will annoy them that they have to search the page for the most inviting events and promotions. In reality, the homepage includes all the most popular odds – so not such a problem really – unless you are a digital snob.
There are options to watch live sport via the site – including premier league games – which is a strength in this Bet365 sports review. There are over 140,000 events streamed live via the website – and available to all those with a funded account. It is also possible to watch these on mobile devices. Along with the live streaming there is a watch and bet option – meaning you can bet during the game on whatever sport you are watching at the time you are watching it. There are some reports that say this betting can be a little slow – so might not be the instant experience suggested.
Betting whilst mobile is particularly easy with Bet365. There is a dedicated app you can download, which creates a fluid experience between the site and your mobile devices. The app carries all the same betting events and opportunities that the full site offers. As this is a top company the app is professional and of the highest standard.
The betting, the odds and the prices
This is the best part of any Bet365 sports review. Where there is a lack of innovation in the website design, which could reduce Bet365 ratings, there is more experience and thoughtfulness in the betting offers available. There are all the traditional forms of betting plus some clever markets for weird sports and lower leagues. The variety of bets is incredible – for instance – one premiership league match offered over 200 markets – a dizzying variety of options. There is an excellent selection of odds in tennis and football, in particular – though the odds in some other sports are not necessarily in the favour of the punter. You might want to go somewhere else for snooker and hockey, for instance.
The in-play portal is a highlight in this Bet365 sports review. It is a strength of the website – and it is probably one of the best ones in the sector. There is a live betting on most sports across the globe – and they back this up with live data to inform the experienced gambler.
Promotions and customer services
Bet365 ratings reveal a weakness in bonuses and promotions. There is no long term welcome bonus to the site – but there is a promo code available for most months – if you search the internet long enough. In one month, it was possible to get a welcome promo bonus of up to £100 in bet credits. There are terms and conditions, for instance, there is a 30 x playthrough on the bonus amount before you can withdraw.
There are also regular promotions on different sports, for instance, there was a 2 goals ahead early payment option in football recently. However, promotions and bonuses are not something that can dominate a Bet365 sports review – as it is not a major selling point of the site.
Yet, Bet365 arguably don't have to work too hard at keeping a loyal customer base – as it is such a well-known brand. Also expected from a reputable, established brand, the customer services are top-notch. There are a large number of ways that you can make contact with the site – including email, phone, postal address for the old amongst us – as well as live chat for those more digitally aware. It is likely that you will find most answers in the FAQ page – and will not need to speak to a real person anyway. They answer questions here about Bet365 – as well as about the sports that you can bet on.
There are a massive range of payment options on the site – as should be expected from a reputable, long standing trader. There are the normal banking options, as well as Neteller, Skrill and PayPal. There is even the option of ApplePay. The average withdrawal times are from 2 – 5 days – which is pretty good by any standard.
Our overall Bet365 ratings
This is a long-standing site with many years of trading and lots of loyal customers. The reviews for the site are largely positive – and users' experiences should be taken seriously. It may be struggling to keep up-to-date in the layout and promotions run on the site – however- it uses a classic layout that serious gamblers are likely to prefer.
Pros / Cons
Great market for horse racing odds.
Can start to play from as little as £5.
Ease of payment method and great customer service
The in-play betting is said to be a little slow at times – and really impacts on Bet365 ratings for some gamblers.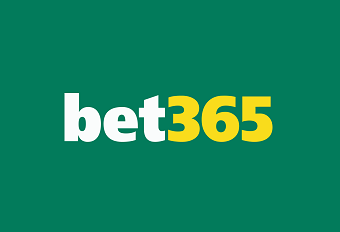 Play now