Blog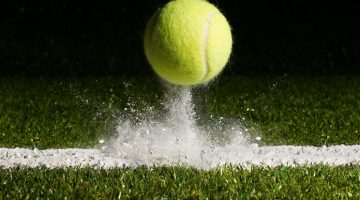 It is a tough ask to narrow down the all-time greats of women's tennis to just 10.  There are so many that could easily be on the list and some that are going to have just missed out.  Here is a not-so-definitive guide to who we believe are the greatest women tennis players – but […]
read more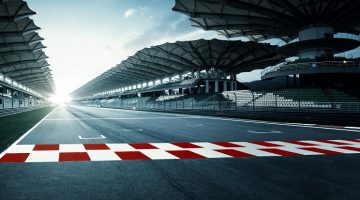 The exciting thing about Formula One – amongst many exciting things – is that much of the technology you find in your ordinary road car is likely a consequence of the tech developments of mechanics in this sport.  Ultimately, Formula One is 20 high-speed cars driving as quickly as humanly possible around 20+ circuits around […]
read more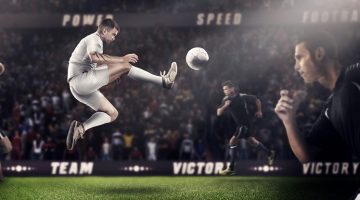 In 2018 all the semi-finalists in the World Cup were from Europe.  This would suggest that the best players in the world play in European clubs.  This means evaluating the teams in Europe means focusing on where the best football is played in the world. You would think the easiest way to judge the most […]
read more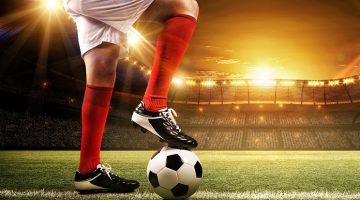 Football in its official form spans more than 100 years – its origin stemmed from England in 1863.  The Football Association was formed in England when rugby football and association football branched off from each other.  However, if you track the family trees of rugby and football back through time, then you could argue that […]
read more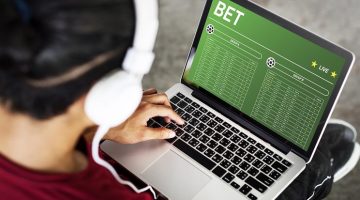 Sports betting has become increasingly popular over the years – thanks in part to the internet and to sports dedicated TV channels.  For years, sports betting revolved around the horse racing track and the football pools.  Now you can bet on anything from golf, to tennis, to something called trotting. The real revolution in sports […]
read more
Your Sport Betting News
There are a lot of places that offer you the latest sports betting news and the insider hints and tips – claiming to be your ultimate sport betting guide. But, like with anything online, you need to be sure of the team behind the site. Are you really getting an expert – someone in the know?
Our sport betting news comes from those people who actually use the sport betting site: the punter. These are the experienced and the skilful bettor – who know a serious strategy and promotion when they see it.
We will present you will the best news, views and insider tips to enhance your experience of professional sport – our aim is to be your essential one-stop sport betting guide.
A comprehensive summary of the latest issues
We aim to make our sport betting guide the most detailed and relevant round up of the latest sport betting news. We will make sure that you hear about all the best new sites, the best offers, the best promotions in the different sports that might interest you.
More than this though, the sport betting sector is constantly changing and evolving. There is some news story or other that claims to change the way we bet on the internet. We will keep ahead of the latest news and present this to you, so you can be informed about how the sport betting world is evolving.
Some background on the sports
Sport betting news cannot restrict itself to the world of gambling itself. The different sports evolve to make the betting experience fresher and more energetic. The introduction of T20, for instance, revolutionised betting in cricket – making in-play gambling so much more relevant and exciting.
But, it is more than this. Sport betting news is also about knowing the latest comings and goings in each sport. Who are the favourites? How are the managers working out? Is there dissent in the ranks? All this information will impact on the way that you feel you can and should bet.
We will be the essential sport betting guide – not just for promotions and offers, odds and pay outs – but for the fast-paced world of professional sports. We are ultimately sports geeks before we are betting freaks. For us, the betting is a means of enhancing our enjoyment of the sports – rather than a past-time in itself.
Your sports betting guide
Ultimately, we want to be your go-to sport betting guide. We will make sure that we cover all the basics, the essentials, but also move into more advanced betting strategies for the seasoned among you. We will offer:
A guide to sports betting terminology – understand what is meant by odds, each way, accumulators and more. We will make sure all the language of sport betting is debunked for you – so you can never be bamboozled again.
The latest strategies – we will look to see what the experts in betting combinations are suggesting and present this to you. We will select the best advice from the best people to show you how you can succeed.
Bonuses when they arrive – we will be the place where you can find the latest information about the best bonuses and promotions. We review the bonuses when they come- but when there are new and exciting changes in the world of sport betting – we will cover it here – in our sport betting news.
Our personal experiences
Our favourite part of our sports betting news is bringing you our blogs of our personal experiences in sports betting. We love trying out innovative approaches to online sport betting and we will share with you how we get on when we try something a little different.
Our diary of our sport betting life will give you some insights into the pitfalls and positives of being an online punter. We have some funny experiences, times filled with the excitement of the last minute win – and those moments when we realise we have hit the big-time with our ACCA – and all it took was a little research here and a bit of gut instinct there.
Make you the expert
Our ultimate aim is to make you the expert in sport betting – with our sport betting news and our sport betting guide. We like the idea that we guide you to the best sport betting sites on the internet, but we love that we can enhance your experience by increasing your knowledge and skill.
To be an expert in sport betting we believe you need:
To understand the different odds and betting types. There are so many choices and options in the world of betting. There are goliaths and trixies – and you need to feel confident you know what these bets really mean. Our sport betting guide will make you an expert in this field.
To know when to make a combination bet and when to go for the straight out win. There are times to be clever and times to play it straight – and we want you to know when it is right to do one over the other.
To appreciate when a bonus or free bet will really earn you some easy money. We want you to feel expert in all the potential ways you can make the most out of loyalty offers and welcome bonuses.
To be skilled and knowledgeable in all the sport we offer – whether it is the impact of weather in cricket; the change of clubs in golf or the latest exploits of the jockeys in horse-racing. We want you to know about any of the details that would influence the outcome of the sports and whether you win on your bet.
In short
Our sport betting news will be your one-stop sport betting guide. It will be the place where you go to educate yourself, skill yourself, inform yourself of all the factors that will make you successful in sport online betting.