Betway Sports Review
Overview
Variety: 5/5
Quality: 4/5
User Experience: 5/5
Betting Options: 4/5
Overall: 4.5/5
Now you have read our Betway ratings – it is time to give you some background details in this Betway sports review. Betway started business in 2006 and had a shaky start – but have improved immeasurably – they are now back on all the trusted lists for sports betting. They are based in Malta – with offices in the UK and in Canada. They are licensed in Malta and in the United Kingdom by the Gambling Commission. Players in the US, Australia, France and many more are restricted from betting on the site.
Betway Sports is the companion site to Betway casino – and the parent company covers most of the gambling experience the standard user could possibly want. You can move from slots to bingo to sports betting with ease – and promotions can sometimes cover all experiences.
Betway software
The software developer responsible for the Betway Sports site is OpenBet. This is a popular choice amongst sports betting websites because they do a great job. The same is true here – with sharp graphics and a site clearly designed for ease of use.
A Betway sports review should also focus on the Betway app – but there isn't a downloadable app. Instead you can access the site via a desktop or mobile browser. The lack of app is balanced by the speedy load times and the smooth experience of the site. There is also a Bet Calculator app from the company that can be downloaded for free to help you work out your bets – which is a handy tool and means you can almost forgive them for the lack of an app… almost.
Our Betway ratings are influenced mostly by the ease of site navigation – particularly the rotating window at the top that advertises popular sports bets on the site. The different sports are listed on the homepage – and there is a list of your open betting slips on the other. The quick links are particularly helpful at taking you to the most important areas of the site.
Another feature that is useful, which should feature highly in a Betway sports review, is the use of the live symbol next to sporting events that will have in-play betting. During these live events the odds will change in real-time – and clicking on the link for in-play will list the most popular sports that have events running at that time.
The betting, the odds and the prices
The key factor in any Betway sports review is the betting options available. A number that will amaze is the number of markets on offer sometimes – over 30,000. Most of these are in football – as you would imagine – with 50 markets per game in the English Premier League – as well as 20 markets per game in other European leagues from Italy, Spain and Germany. This might suggest that there isn't actually that much variety. However, this is not true – as there are markets in sports such as Aussie Rules Football and table tennis – as well as other popular sports.
Betway, as you would imagine from a top, global site – have started to cash in on the eports phenomena. You can find the esports betting under the quick links – and it is possible to better on a range of games at any one time.
In terms of odds and prices – Betway offer competitive odds – which is crucial for a successful user experience. But, what impressed us most and influenced our Betway ratings is the way the user can personalise the site – so odds can be presented in decimals or fractions – or using American formatting – depending on your preference. Sometimes the small details make all the difference in a Betway sports review.
Promotions and customer services
As with odds and betting – the small details in customer services also make a big difference. This company has global aspirations – so it is not surprising that it offers a huge variety of languages – and accepts a wide range of currencies. You can play in Euros and British pounds – but you can also choose the US dollar, Canadian dollars, Czech Korunas, Danish and Norwegian Krones, Hungarian Forints, and Latvian Lats. This is better than we have seen on most sites – and shows a commitment to the individual experience of the customer.
Payment can be made to the site via debit card, credit card – or bank transfer. You can also use a huge variety of ewallets – including PatyPal and Skrill.
The support team are available 24/7 via live chat messages – plus there is a phone number and email too. There are still a lot of unresolved disputes mentioned on some sites – but these are disappearing, and the general impression of customer service and resolution of concerns is no different to other major online betting organisations.
In terms of promotions – the site works hard to offer regular experiences and promotions for customers. These change quite$10 free each week and a $5 free bet on Saturday. There is also an NBA in-play special – where they will refund you a free bet if you lose with the winning score made by a 3-pointer.
The VIP program that should feature highly in a Betway sports review. This loyalty program crosses over all Betway products – so includes any gambling done on the casino and when playing bingo. You accumulate points that can then turn into gifts, trips, customised offers – and more.
Our overall Betway ratings
So, what is our overall conclusion in this Betway sports review? The site is a big player in the sports betting market and works hard to personalise the experience for the customer. There is a massive amount of choice in terms of sports covered and markets offered – and the addition of esports shows the company is looking to the future.
Pros / Cons
Our Betway ratings prove that we love the customisation and personalisation for the customer a lot
The Betway calculator is a clever addition
There is a solid loyalty program that proves the site works hard to keep your custom
There are some hints of trouble from the past – but these seem to be in the past
There is no dedicated mobile app – though the mobile browser works well enough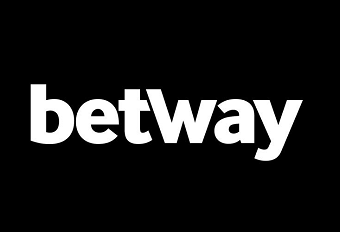 Play now