FansBet Sports Review
Overview
Quality of betting: 4/5
Quantity of markets: 4/5
User experience: 5/5
Promotions and offers: 4/5
Overall FansBet Ratings 2018: 4.25/5
There you have our FansBet ratings 2018, but what about the detail of opinion of our FansBet sports review? Well, let's begin by telling you about what makes this site truly unique. Yes, we know, every site on the internet believes they have something different about them. But, when you boil it down, they are the same mix of in-play, sportsbook odds and accumulators. However, FansBet is different because of the business model. This site was set up by football fans. They also give half the profits away to other football fans. There is a loyalty initiative on the site that pays 50% of all net profits to the accredited supporter organisations. A site from the fans for the fans – on a real basis.
You could therefore argue that no matter if you win your bet or not, if you love football then you are always going to be a winner. This has led us to boost up the user experience FansBet ratings 2018, as this gives a sense of belonging for the gambler that you would never feel anywhere else. But, let's explore the site in more detail to see if this positivity can continue.
User Experience
To start our FansBet sports review we will start with the look of the website. The site is sleek and understated. There is not the normal flash of the mainstream graphics, which means there is a useful lack of banner advertising that can really annoy on other sportsbooks. The organisation of the screen is neat and without fuss. There is a list of boosts to top the site, followed by a full list of sports to select from. The other side of the screen is dominated by the player's interaction with the site, including a bet slip.
In short, we love the layout of the site and the clear and simple navigation and this shows in our FansBet ratings 2018. It does what it is meant to do – give you easy access to the bets that you want to make. And the use of green and black really works. We also like the bet search function, which means you don't have to go fishing around the site if you are aware of what bet you want.
The betting, the odds and the prices
Arguably, this is the business end of the experience of a sportsbook and so should take up a major proportion of a FansBet sports review. You could argue that everything else is gimmick and the odds, markets and prices offers are the substance. As you can imagine from a site that is based on football, most of FansBet is dominated by football markets and decent prices on matches across Europe. The football in-play is impressive too, though there is no live streaming, which is going to disappoint some fans – or drive them across to other sites where they can watch the sport with only a minimal bet.
However, the number of sports covered is impressive, including such niche markets as futsal, Gaelic football and chess. This means if you want something a little different, then it is on offer. What is more interesting is the lucrative pool wins offered on the fantasy tab, which are mostly chances to build fantasy football teams but there are other choices too. There are free opt in games and games where the win is potentially higher if you buy in. For those gamblers with a lot of insight into the game, this is a potentially interesting and intriguing option on the site. It requires some skill, a little luck, but mostly a genuine fans knowledge of the match at hand.
Promotions and customer service
Whatever the promotions and bonuses offered, FansBet wins out because of the profit share with fans. This for us is enough to promote loyalty, as even when you lose you feel that 50% is going back to the experience of football that you love. The welcome bonus on the sportsbook is nowhere near the £200 offered on the casino. There is the option to get 5% cashback up to £20 as a welcome bonus, which is modest to say the least. There are price boosts and promise of the best odds on certain matches, which are certainly worth more. Yet, overall the promotions on the site are relatively disappointing but it is hard to come to a normal judgement in a FansBet sports review due to the interesting business model.
Customer service is up to standard on FansBet. There is a help centre with a thorough set of FAQs and the chance to live chat, as would be expected. There is also a place where you can go for tips and tricks from other fans, though this is more hidden on the site than it should be – as this is a useful extra that could attract more attention.
The site offers all the major cards, as well as a decent selection of e-wallets, including Skrill, Trustly, Neteller, and more.
Our overall FansBet Sports Review
The chance for accredited clubs and fan organisations to be referred to the site to receive some of the profits is a one-of-a-kind business model and a major positive in our FansBet sports review. In a sector that is so crowded, it is unusual to find a genuine unique selling point. However, if you are an avid football fan, then this is going to be a successful tool.
However, it is fair to say that our FansBet sports review has found other things the site does well. An uncluttered site that helps you find your way to the perfect bet and a range of sports offered are real pluses and boosted the FansBet ratings 2018. There are some disappointing points – bonuses and promotions being one of them – but generally we are impressed by this site.
Pros / Cons
Profit share with football associations and clubs
Lots of different sports covered
Easy to use website
Limited promotions and bonuses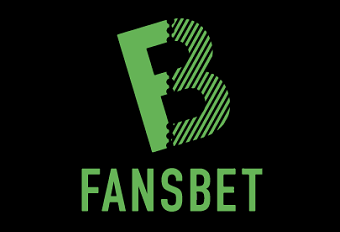 Play now