GrosvenorSport Review
Overview
Variety: 4/5
Quality: 5/5
User Experience: 5/5
Betting Options: 4/5
Overall: 4.5/5
So, you have just read our GrosvenorSport ratings. It is time to offer you some detail in this GrosvenorSport sports review. This site might not be the best-known company in the world – and you might find people describing it as "new" all over the internet. However, GrosvenorSport has been a presence in the UK for almost 50 years – expanding into Europe soon after. How come they are still described as new? Well, they only launched into online sports betting in 2016 – when it became fully licensed by the United Kingdom Gambling Commission and the Alderney Gambling Control Commission. Before this they were a live and online casino site – then a live bookie – and only now an online sportsbook with an array of online betting options.
This is not a small company flexing its legs against the big boys. GrosvenorSport is one of the largest gambling entities in the UK and its parent company Rank Group is listed in the FTSE 250 – the top 250 companies that are listed on the London Stock Exchange. It has over 1.7 million customers and nearly 6500 employees. It's annual revenue before hitting the online market was nearly £350 million.
The company is known for its innovative casino gambling – but can we say the same thing in our GrosvenorSport sports review?
GrosvenorSport software
GrosvenorSport used some of its experience from developing an online casino experience to build its sportsbook – but also entered into partnership with the increasingly popular Kambi Group – who have provided access to literally thousands of betting markets daily. This has resulted in a decent desktop site and mobile app.
With a high volume of users there came a happy problem for GrosvenorSport – so they then partnered with Bede Management systems to help with the data collection necessary – and help them feed this into the modern user interface that the company aspired towards – and this is what helps inflate the GrosvenorSport ratings the most. An important feature that distinguishes the site in our GrosvenorSport sports review is the innovative approach to the design of the desktop services.
If we had written this GrosvenorSport sports review before this latter partnership – the user experience would have been panned. There were lots and lots of boxes and borders that made the whole screen feel dated – instead there is now an interface that allows the user to scale up certain elements of the screen – depending on your screen size and preferences.
Now, the GrosvenorSport ratings are much improved – because they have managed to balance the insane number of markets and betting information against the need for clear and concise presentation. What we liked particularly is that there is the option to skip to your sport of choice using the menu system and then just have all the best markets and odds displayed in the central box of the interface. There is also a button that allows you to toggle between live and upcoming events.
In short, the site has now become superbly user friendly – and one that makes it easy to find the markets you are interested in. This is a real plus point in this GrosvenorSport sports review.
The betting, the odds and the prices
The main market for GrosvenorSport is football bets. This is not surprising – as this is the case for most of the major online bookmakers working out of the UK. They have 40 thousand football bets and about five thousand options across the range of forty other sports. Don't be fooled though – there are some pretty unique and obscure sports covered – including bandy and trotting.
Despite these wonderful choices, variety of sport is not what sets this bookie apart in a GrosvenorSport sports review. Instead, it is the range of betting types that is innovative and downright interesting. Customers can take part in pre-event options – including match betting, both teams to score, half time score, full time score, total goals – and many more – and the minimum wager is only ten pence.
What we like the most though is the "live right now" link with the number of live sports ongoing in brackets by the site of the link. If you click here, you can quickly start betting on the in-play markets. Each sport has its own box – so it is easy to tune in to find out where you want to place your money. It is worth clicking on event – as this can reveal many more additional betting options – which shows the breadth of experience.
And – yes there is more – there is an online stats feature – which helps you track the bets you should be making. There is a real sense that this site has covered all the user needs and for this they do well in our GrosvenorSport ratings.
Promotions and customer services
After the amazing attention to detail in the odds, betting and prices – there is a strange lacklustre approach to the promotions. There is a £20 free bet when you sign up – and if you win you can withdraw this bonus amount once you have wagered the bonus five times (or wagered £100 – to make it easier for you). This is a strangely understated approach to attracting and keeping new customers.
However, GrosvenorSport is better known for offering enhanced offs – which might be more appealing to the seasoned gambler than some occasional promotion or bonus.
Customer service is as excellent as you would expect from a large company. They also accept payment from most sources you can imagine – and most withdrawals are processed within 48 hours. This is a massive bonus in this GrosvenorSport sports review.
Our overall GrosvenorSport ratings
We are impressed in this GrosvenorSport sports review – mostly because experience has given this site the insight to do the core business of gambling well. There is choice of sport, choice of market, choice of betting options. There may be a lack of flash and bang in promotions – but the quality of this site lasts in the long term.
Pros / Cons
Variety of football markets
Experience over many years in the UK market
Some interesting obscure sport choices
It will take you some time to navigate the site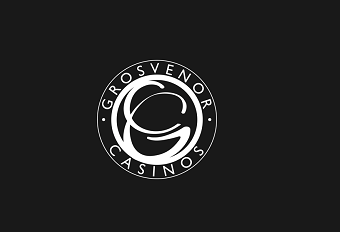 Play now