Ladbrokes Free Bet
Overview
Rating: 4.5/5
Maximum Free Bet: £20
Expiry: 14 days
Minimum odds: 1/2
Minimum Deposit: £5
The Ladbrokes Welcome Offer
The new customer offer from Ladbrokes is a free bet in return for a £5 bet. You need to place the £5 bet within 14 days of registration. Once you receive your free bet you have the luxury of 4 days to place your bet. This is all a little tighter than other sites, where there is usually 30 days. However, the likelihood of you registering, leaving, betting and then waiting even more time to bet again is unlikely anyway. It makes sense to encourage some momentum to your visits to the site.
Our judgement on the Ladbrokes Free Bet in brief
The bet, the timing and the general conditions are surprisingly mediocre for such a large company. Ladbrokes have been a powerhouse on the high street for decades. It is therefore surprising that they have not put more effort into developing an online customer-base. However, other Ladbrokes betting offers 2018 are a little more impressive.
How to claim your Ladbrokes Free Bet
Claiming the Ladbrokes free bet is simpler than you would imagine. It is a matter of clicking "Join Here", registering your details and placing a bet. Here are some more detailed steps you can follow.
Go to a search engine and type in Ladbrokes Free Bet to make sure you are getting the latest offer from the site. The welcome offers from betting sites can change quickly.
Click on Join Here and enter your details. You will be asked to provide your address, email and mobile phone number. If any of these details have been entered before and you won't qualify for the new customer offer. Remember that the email and phone number are important in securing your account.
Depositing money to the site is easy, and there are multiple methods. However, certain eWallets do not qualify you for the free bet. Therefore, it is best to use your credit or debit card for this initial deposit.
Once you are registered you have 14 days to place your real stakes bet. The bet needs to be on a market with a minimum odds of 1/2.
The free bet might feel a little weak, but you will find when you get to the site that there are plenty of options. The site offers a plentiful supply of quality markets to choose from – which is what will really entice you to stick around and bet your own money.
Ladbrokes Free Bet Terms and Conditions
As with any of the Ladbrokes Betting Offers 2018, there are terms and conditions attached to this welcome bonus. These Ts and Cs tend to go on a bit on the site, so we summarise the important information for you here.
First, you can only claim the bet if you are a new customer. You may find yourself excluded from the Ladbrokes free bet if someone else in the house has registered before you, especially if they use the same IP address as you. You also need to be a resident of the UK and Ireland to qualify. The same offer applies if you register online or on the mobile app.
If you deposit using PayPal, Paysafe, Moneybookers, Neteller or Skrill and you will not qualify for the offer. Therefore, it is recommended that you use your debit or credit card for the first deposit and bet.
You have 14 days from registering on the site to place your bet. Once you receive the free bet you have 4 days to use it. You can not redeem the free bet for cash and you will not receive this money if you won, it is not returned as a stake. You also cannot cash out on your free bet.
What is worth mentioning is that Ladbrokes include an ethical condition in the terms and conditions, offering advice in how a person should bet responsibly. This is excellent customer service.
The other Ladbrokes Betting Offers 2018
Ladbrokes, like other major sites, understand that customer loyalty is more important than continually trying to attract new customers. Therefore, the Ladbrokes Betting Offers 2018 are far better once you become a customer. There are far too many offers to include here, so we detail the highlights here.
Money Back 5 Team ACCA
Accumulator bets, or the ACCA, has become an increasingly popular bet across sportsbooks. Here if you place a five-team accumulator and one of your teams lets you down, then you get up to £25 back as a free bet.
Football Double the Odds
If you place a first goal scorer bet on domestic leagues, Champions or Europa league matches and if the player scores within the first 25 minutes then Ladbrokes will double the odds, increasing your winnings by £25.
Daily Bet Bundles
The point of the best Ladbrokes Betting offers 2018 is to encourage you to keep coming back again and again. This is what the bet bundles achieve – and they generally come as enhanced accumulators in football, horse racing or tennis betting.
Best Odds Guaranteed
All of these Ladbrokes Betting Offers 2018 are fine but in reality the best promotion is the one where the site promises genuine value for money. The best odds guaranteed mean you know you are getting the best price on the internet – and all the winnings are yours.
Our overall judgement of Ladbrokes Betting Offers 2018
We felt that welcome bonus from Ladbrokes wasn't really up to the heights of the brand. The company seems to be relying on its trusted and historic reputation to attract new customers. However, when rating Ladbrokes Betting Offers 2018, we reserved judgement until the promotions for loyal customers – and as expected – these are extensive and imaginative. This means that Ladbrokes gets the balance right – rewarding those that come back again and again – with a minor incentive for those coming new to the site.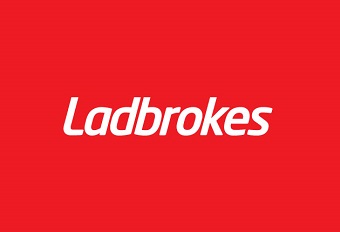 Play now