Ladbrokes Sports Review
Overview
Variety: 4/5
Quality: 5/5
User Experience: 5/5
Betting Options: 3/5
Overall: 4/5
After our overall Ladbrokes ratings comes our Ladbrokes sports review. Let's get started with some background facts to set the scene. This was one of the first companies to open betting shops in the UK – after the government authorised the 1961 Betting and Gambling Act. This means Ladbrokes is a well-known and trusted name – where sports goers know they can get a traditional gambling experience. they still operate 2200 betting shops on the high street of the UK – but they are also now a powerhouse in online betting. Ladbrokes actively promote crossover between shop and online by offer cross promotional offers – the idea being that you are more immersed in the experience – so more likely to stick around with the brand.
Although based in England, the company holds licences in Australia, Malta, Belgium, as well as the UK.
Ladbrokes software
Ladbrokes have partnered with Playtech – and use the Geneity Limited software. What does this mean in our Ladbrokes sports review? Well, one award-winning company working with another generally means an outstanding experience. The software on the site is excellent. In the background there is also Openbook, which runs the sportsbook. In general, these partnerships make the site dynamic and reliable – and enhances the user experience. In some ways, it is not surprising that such a large organisation can command some of the best talent to produce an intuitive website and mobile app.
Our Ladbrokes ratings also takes account of the care in design of the homepage. All the promotions are tailored to present upcoming events and promotions – and they give prominence to opportunities available in that instant.
The betting, the odds and the prices
This is a bookie you would choose because you trust the name. It is not a site that you would choose if you expected the best odds ever – as is reflected in our Ladbrokes ratings. The odds are fair – but not mind-blowing – and certainly not the reason to choose the site. Most of the best odds are offered in the major football league markets – but this does not extend down to obscure leagues – and not across the breadth of sports.
Turning the attention of our Ladbrokes sports review to variety helps us to paint a more positive picture. Ladbrokes offer markets across 30 sports – and most football matches offer close to 120 markets – especially in matches shown live on television. The good news for Ladbroke punters is you can now place large bets without getting referred to a call centre for approval – which makes in-play betting a lot smoother and likely to succeed.
There is also the live streaming of over 12000 sporting events each month. This is also supported by live data – which can really help the punter put the bets they place into context. This is a bonus in any Ladbrokes sports review – as access to the live streaming just requires a funded account.
Promotions and customer services
Here is the biggest highlight of the site worth mentioning in this Ladbrokes sports review. There is an "Odds on" reward card that allows you to collect loyalty points. It is then possible to redeem these points as coupons for betting in the shop or online. The mobile app offers more loyalty points – and more promotions – as well as notifications that you can manage – to remind you when the next race is starting.
The site and mobile app are also great for offering bonus vouchers if you try out new products – or try out the products they direct you to. There may be some annoyance at the text messages and emails you will end up receiving – but again it is possible to manage this communication in your account section of the website. Remember to check whether you are opting in to messages – or opting out.
If you are new to Ladbrokes, they will offer you a free £10 bet to get you started – you just need to match this £10 wager online. There also a lot of quick fire bonuses – especially in major sporting events that are likely to get a following from the non-betting community.
As you would imagine from a large company – the customer service is slick and responsive. This is a retail outlet that has migrated online – so some of the in-store customer service remains. Disputes are dealt with within 24 hours- and whoever you get on the phone or email or live chat is usually able to deal with the issue without bouncing you all over the organisation.
A huge plus in Ladbrokes ratings is the speed of withdrawals. You are likely to get your money the next day – this is remarkable considering other sites can take up to 10 days for the same service. They accept any and all the payment methods you can think of – short of cryptocurrency – though we suspect that is on the way.
Our overall Ladbrokes ratings
Ladbrokes has been a bookmaker on the high street for decades – and has a reputation for reliability and quality customer service. You would want to use Ladbrokes because of this stellar reputation – and because they have a record of success that can be trusted. The transition to online was boosted by collaborations with some of the top players in online gaming and sportsbook management. We applaud the company in this Ladbrokes sports review for showing common sense in bringing in expertise to get the job done well.
Pros / Cons
Quality high street brand that has brought all its experience online
Good odds on major leagues in football
Great loyalty scheme that rewards regulars handsomely
The odds do not extend into more obscure leagues or sports – meaning you don't get the value for money that you might with other betting brands.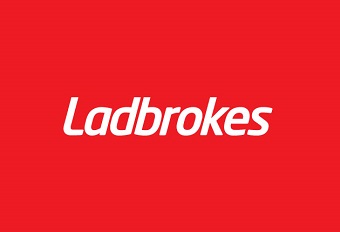 Play now