Novibet Sports Review
Overview
Quality of betting: 5/5
Quantity of markets: 5/5
User experience: 4/5
Promotions and offers: 2.5/5
Overall Novibet Ratings 2018: 3.75/5
Having read out Novibet ratings 2018 it is time to unpick our full opinion in our Novibet sports review. Before we leap right in with details, let's give you some background detail on the company behind the site. First, this is a major European sportsbook. It might seem new to the market, but they have a substantial history behind them. They are fully licensed by the UK Gambling Commission, even though the company origins are in Greece. New to the UK but acclaimed across the continent, we think you will look forward to giving this site a try.
User Experience
The website looks sleek and established. The sports are listed down the left-hand side of the screen and your betting choices down the right. The central pane is reserved for the top markets, which are mostly focused on football. Interestingly, these football bets are not completely obsessed with the English Premiership, as is usually the case. You get instant access to some of the other major European domestic leagues.
The layout of bets is such that there is an expectation that you will come with a degree of gambling experience. The odds are in grids, as you would hope, but the labels for the odds are in shorthand and you need to know something about betting to understand what they mean. This seems to be a necessity. The site is packed with markets and different options, so space is at a premium and makes quick headings an essential. However, this makes it potentially daunting to any newbies.
What we do like is the interactive live scores sections and the link to live in-play betting. This helps the keen gambler find their way to some of the best opportunities happening in the moment – and should be recognised as a major positive in this Novibet sports review.
The betting, the odds and the prices
Novibet sports reviews across Europe have been notably positive. Why? Mostly because of the depth of experience on the site. This is the reason for the top Novibet ratings 2018 for variety. Let's start with the sports offered. It is difficult to think of a sport that the site doesn't cover with a market of some kind, including futsal and water polo. We particularly like that politics and entertainment is also covered, as these are sports of sorts! This is an area that bookies sometimes scrimp on, favouring the major markets of football and horseracing. The reason we give a big thumbs up in our Novibet sports review is the virtual sports tab, which shows that this is a site of the future. The prominence given to virtual sports is unusual but a sign that Novibet see this as the trend that might even overcome the dominance of football in sportsbook gambling.
The depth of experience doesn't end here. Within each sport there are a host of markets to choose from. The odds they offer are also fair. They are not extravagantly in favour of the punter, but they appear more than competitive. We like that the odds on niche markets, where they might not have many other bookies competing, are still generous. The best word to describe the value you will find on this site is respectable. You feel like you are getting a fair deal.
There are lot of in-play options too – though surprisingly there is no live streaming available on the site. This puts it at a disadvantage with some of the major sites in the UK who support live in-play with streaming and with real-time stats too.
Promotions and customer service
When you are not a thoroughly known name in the sector, it is important to treat your customers well. Novibet does this, with a helpful customer support that doesn't take loyalty for granted. You can get help from live chat, email and telephone. What is different to other companies is the Skype support that is also available. This shows that the company are forward thinking and understand the importance of face-to-face interaction and using the tools of Skype to demonstrate solutions to issues.
In terms of deposit options, Novibet gives you plenty of choices – including a host of e-wallet options, including PayPal, Skrill and Payesafecard. You can play in GBP, EUR and AUD. And, what is most impressive is that there are no withdrawal limits in place each month – so you can really go at it with this site – if you are a confident, professional gambler.
However, what you really want to hear about in a Novibet sports review are the bonuses and promotions. There is a new customer bonus with a matched bet of £10, which is a decent way to get to know the site. This is not open to those using an e-wallet for deposit but for all others will be available once you have settled your first £10 bet. There are some enhanced odds too, boosting your price but other than this there is a real scarcity of promotions. We reflect this is our Novibet ratings 2018.
Our overall Novibet Sports Review
As our Novibet ratings 2018 demonstrate, we are genuinely impressed by this site. It is different to the dominant UK gambling sites because of its lack of withdrawal limit, its bias to virtual sports and the sheer depth of experience offered. There are areas that it disappoints – and in important areas too. Our Novibet sports review cannot ignore the lack of live streaming and the weakness in promotions. These are the sort of embellishments that usually spark interest and loyalty in the customer.
Pros / Cons
Amazing number of sports and markets, making this a top site for an experienced gambler
No withdrawal limit
Excellent customer support, with the chance of video chat
Very few promotions and a low welcome bonus
No live streaming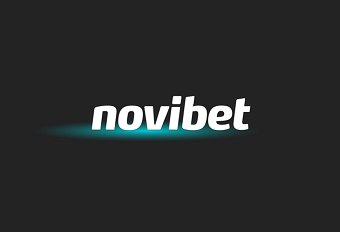 Play now