SkyBet Free Bet
Overview
Rating: 4/5
Maximum Free Bet: £20
Expiry: 30 days
Minimum odds: 1/1 or greater
Minimum Deposit: £5
The SkyBet Welcome Offer
The SkyBet free bet when you first join the site is quite modest. In exchange for your first £5 bet, you will receive £20 in two x £10 free bets. The minimum odds are better value than most sites, asking for bets of evens or greater. This means that you get a greater variety of betting markets available, and of a better quality than most others.
Our judgement on the SkyBet Free Bet in brief
For such a big name, this is a weak welcome offer. However, it is worth reserving our overall judgement because the other SkyBet betting offers 2018 are pretty impressive. It is always worth offering credit for valuing loyalty over the instant gratification of new accounts won.
How to claim your SkyBet Free Bet
Claiming your SkyBet free bet is as simple as you would imagine from one of the largest names in the business.
To find the site where the latest welcome offer is displayed, type SkyBet welcome offer in your favourite search engine.
Click on continue when you get to the site. The button is red and huge, you won't miss it.
You will then be asked to enter your details, including an email and mobile phone number for security purposes. If any of your details are already held by the site, you are not going to qualify for the offer.
You will be asked to choose your username and password.
Deposit £5, using your credit and debit card would guarantee your qualification for the offer.
Bet the £5 in one go on minimum odds of £5. The free bet token will then be credited to your account.
Once you have submitted your deposit you will be pleasantly surprised by the number of markets and the quality of these markets ready for your money. You may not be blown away by the amount you are given but it will give you an opportunity to find out why this is "betting, better".
SkyBet Free Bet Terms and Conditions
As with all betting offers from any site, there are a whole load of terms and conditions attached to the SkyBet free bet. Here is a summary of the main ones to help you make a good choice.
The promotion is only available to those customers new to the site. This means you need to be a new customer to the whole of the SkyBet suite of sites. So, if you have already joined the poker, casino or bingo site then you are exempt from this welcome offer.
To qualify for the free bet, you need to make a real money stake of £5 and have this bet settled. This cannot be made up of an accumulation of smaller bets, it must be a minimum single bet of £5 of minimum odds of 1/1.
The free bet will expire after 30 days of it being credited to your account. If you win then you will not have the £20 free bet returned as part of your winnings.
If you deposit funds with Neteller or Skrill then you will not quality for the offer. There are plenty of other means of depositing to the site.
The other SkyBet Betting Offers 2018
Before we get started with any other SkyBet betting offers 2018 we have to mention the big one. SkyBet offer a £5 free bet every week you are loyal to the company. You act like a loyal customer by opting in to the SkyBet Club and placing £25 on odds that are even money or greater during a seven-day period.
Price Boost
It is worth visiting the site time and again because SkyBet frequently offer price boosts that will make your betting experience more exciting.
Money Back Specials
As with the price boosts, every so often SkyBet will offer money back on losing bets. This is usually on the big events where they have a lot of competition – but it is still a nod to their loyal customers.
Best Odds Guaranteed on Horse Racing
This pretty much does what it says on the tin. The SkyBet betting offers 2018 are at their best when they are an obvious and straight up attempt to be generous with the customer. Free bets and bet refunds don't really cost the site anything and make great headlines. However, guaranteeing the best odds amongst competitors means that they are offering you the best deal – it is a genuine win for the punter.
Additional place in each-way bets on golf
Betting on golf, with an EW bet, allows you the option to win on the top golfers. When this promotion runs you get an additional place, so you increase your chance of winning massively.
Super6
Probably the best SkyBet betting offer 2018 – and indeed the best bet anywhere on the internet – is the Super6 Acca. Accumulator bets are increasingly popular and usually require you to place a single stake on a number of teams winning to your prediction. SkyBet offer you a Super6 bet free each week with a chance of winning £50,000, or a share of this pot, if all six scores you predicted are accurate. This is by far the best promotion on the internet and is a genuine free bet every week. You can even follow the fortune of pundits on Sky Sport News, who also predict the scores.
Our overall judgement of SkyBet Betting Offers 2018
The welcome offer SkyBet free bet is nothing to write home about. It is disappointing. However, the other SkyBet betting offers 2018 are the best on the internet and fitting for one of the biggest names in media and entertainment.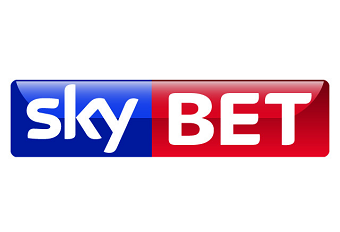 Play now