Unibet Free Bet
Overview
Rating: 3.5/5
Maximum Free Bet: £40 (if you lose on your first bet on the site) + £10 free bet on the casino site
Expiry: 7 days
Minimum odds: 2/5
Minimum Deposit: £1
The Unibet Welcome Offer
So, the Unibet free bet is a little more complicated than most other sites. You will be forgiven for wondering if you get £40 or £50 in return for your registration with the site. The answer is £40 as a refund on a losing bet on the sportsbook site and a £10 free bet with the casino site. You will receive your money back as a bonus. Then, to be eligible to withdraw this, you need to play through the site three times. This means you would have to place £120 of bets to retrieve winnings of £40 from the initial bonus.
Our judgement on the Unibet Free Bet in brief
Well, the numbers of the Unibet betting offers 2018 look good and the added spice of a go on the casino site is appealing. However, it is disappointing that the Unibet free bet is only a refund on a losing bet, rather than a matched bet or an actual free bet.
How to claim your Unibet Free Bet
Claiming your Unibet free bet, or money back on a losing bet, is relatively straightforward. It is a matter of following some simple steps.
Type in Unibet free bet into your favourite search engine. Click on the link.
You will then be asked to register, and the site promises it will only take a minute or two. You will be asked to provide an email address and a mobile number for security purposes.
You will then be required to make a deposit using one of the secure payment methods.
Then, you need to make a bet. If you win, then that is it. If you lose then you are credited up to £40 depending on the amount of your first bet. This is credited as a bonus, which needs to be bet a further three times before you can withdraw the sum from your account.
As an added incentive, you will also receive a £10 free bet on the casino site.
Unibet isn't yet as big or popular as many other sites in the UK. Therefore, we sense that this opening offer is conservative to account for the potential financial weight of a more generous offer. In some respects, the money back on a losing bet is clever, as the site doesn't have to stump up any money at all – just give back the money that the punter bet in the first place. You have got to admire the ability to offer you back £40 of your own money, with terms and conditions attached.
Unibet Free Bet Terms and Conditions
You may choose to skip the terms and conditions on the Unibet site, as they have taken the concept of small print to a new level. Just for you we have magnified beyond what we thought our browser capable and summarise these Ts and Cs here.
The offer is only open to new customers and will only be given as a refund on a losing bet. This is only valid for 60 days from setting up the account to the settlement of the bet. The bonus money then stays valid for 7 days in your account. The original bet needs to be on markets with odds of 2/5 or more. The deposit to your account will be a bonus amount, which has a playthrough of x3 attached. This means you will need to wager £120 before you can withdraw the money from your account.
The terms and conditions on the casino bet are more stringent. You will need to fulfil a x35 play through. Any bonus money in your account will be used before other funds in your account, so you just have to keep betting and winning, and the bonus money will be wagered – three times for the sportsbook bonus and 35 times for the casino. After this time, the money will be considered part of your balance and open for withdrawal.
If you deposit funds with hipaymistercash or Entercash and you will not be eligible for the promotion.
The other Unibet Betting Offers 2018
So, if the Unibet free bet is less than a free bet and more of a refund, how do they do with other Unibet betting offers 2018? The answer is pretty good actually. They have a variety of other betting offers, all which make it well worth the investment in the site. Here are a few.
Unibet Deposit Bonus
At certain points, if you deposit £25 and then you get 100% bonus money. There are terms and conditions – but it does give you a handy £50 to play with for a while.
Refer a friend bonus
Unibet give a handy cash reward to people who refer a friend – you need to meet the eligibility requirements to receive the reward, but this is a great way to boost your account funds.
To be completely fair picture of the Unibet betting offers 2018 we have to admit that the site regularly updates its promotions. It is worth going back every now and then and checking in with what they have on offer. This is particularly true if you use the mobile app for horse racing.
Our overall judgement of Unibet Betting Offers 2018
Unibet is a small site trying to compete in a huge market. It therefore needs to be selective, so Unibet Betting Offers 2018 are a little hit and miss. The good news is that the sportsbook offers quality and quantity of markets, which we feel is far more important than offers that always have a lot of conditions attached. Ask anyone in Scandinavia and they will tell you that this is the most respected site for gambling and one that always demands their loyalty.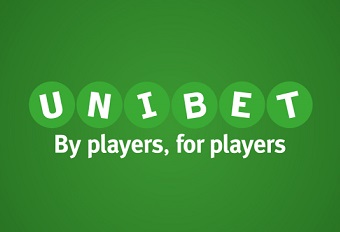 Play now