WilliamHill Sports Review
Overview
Variety: 4/5
Quality: 5/5
User Experience: 4/5
Betting Options: 5/5
Overall: 4.5/5
These are our William Hill ratings – but now it is time for more detail in this William Hill sports review. William Hill is one of the UK's top bookmakers – with over 2300 shops and 15000 employees covering both the high street and online gambling operation – this is a big company. William Hill was originally founded in 1903 and has been listed on the London Stock Exchange since 2002, it is considered an industry pioneer.
Despite being based in London, the site is regulated and licensed in Gibraltar. William Hill is the official betting partner of Chelsea, Everton and Tottenham – which just goes to prove the power behind the brand.
William Hill software
With a big company – with a long history of trading – you would expect a huge investment in the software that supports the website. This is certainly true – with influence in design coming mostly from OpenBet but also from other developers such as 2BD, Betrader and Inspired. And unlike some of its rivals, William Hill embraces the future. This is a technologically developed site that uses everything the modern gambler would aspire to. OpenBet provide some of the more unique betting opportunities, whilst Inspired provide the virtual sports. With such innovative partners it is no wonder that the software comes out tops in our William Hill ratings for user experience.
Despite embracing all the betting opportunities offered by modern technology, William Hill looks like your traditional sports bookmaker – which some will see as a positive in a William Hill sports review. There is a serious, gimmick-free veneer to the website – that is particularly welcomed by experienced and advanced gamblers.
The best feature of navigation on the site is the "Most Popular Bets" link. This allows newbies to gambling on sports to skip to the best deals and the most exciting options. We also enjoy the stats provided by the site on the major sporting markets – this attention to detail of the user experience is crucial to a William Hill sports review – as it shows something of their attitude to the customer. They like to think that their customers are regulars – loyal – people who take gambling seriously.
The William Hill app was launched for iOS and Android – this includes options such as a match predictor and shake-a-bet – which you cannot get via the website. There is also an app for fixed odds on financial trading that you can get for your iPads called Day Traders – but this is a different sort of sport! There are actually too many apps you can choose – and you will likely end up with the standard sports app for bets similar to those you can find on the website.
The betting, the odds and the prices
There are an estimated 500,000 plus betting opportunities on the site each week. This is a dizzying level of variety – and makes it a challenge to sum up this experience in this William Hill sports review – but it certainly has a positive impact on our William Hill ratings!
Obviously, the majority of these markets are in the major sports – primarily football – but also golf, tennis, horse racing and greyhound racing have a generous representation on the website. Again – a nod to the serious punters – it is possible to lay reasonably high upper limit wagers without being referred to the call centre – upward of £5000.
What is disappointing is an obvious lack of interest in international markets and less traditional sporting options. They have started to expand into eSports and virtual sports – so this lack of ambition is only relative to the other huge numbers offered by the site.
The odds and prices are a thorny issue in this William Hill sports review. The bookie does nothing special here – and is pretty much bang on the industry standard for odds and prices. They do nothing special to attract new bettors – believing, we guess, in the core loyalty of their regular punters.
We do like that you can choose how you view your odds – and we recognise that there are markets and odds that are not to be found anywhere else. This is what makes William Hill ratings soar more than anything else.
As you would imagine – the in-play betting is superior. There is data available on all upcoming events – and loads of useful tools to help inform the gambler. There is live TV and radio available for members with a funded account – though this mostly focuses on UK-based events.
Promotions and customer services
A William Hill sports review is always going to glow at the point we talk about promotions. Promotions are William Hills thing… they have lots of generous bonuses – including a significant free bet for new users. There is also a loyalty scheme. This is not surprising – considering William Hill values regular lifelong customers over the constant stream of new players. This is likely what has kept it in business for so long.
The customer service support is excellent – as it should be from such a large company whose heritage is in high street shops. There is 24/7 support – including a free UK-based phone line. They process transactions quickly – and accept deposits and withdrawals from an impressive range of options. Transaction times tend to be as quick as a single day – which is amazing considering some sites quote transaction times up to 10 days.
Our overall William Hill ratings
Our William Hill sports review is overwhelmingly positive – which is not surprising when you are dealing with a company that has been a sports bookmaker for well over a century. This is the sort of legacy that inspires confidence and trust. The site might feel old-fashioned – or traditional if being generous – but the technology behind the bets are cutting edge.
Pros / Cons
Great software partners mean a superior online and app experience for users
An emphasis on serious betting for serious bettors
So much variety of betting that you will not be able to think up alternatives without them already being covered by the company
A disappointing lack of adventure into international markets – even in terms of football leagues covered.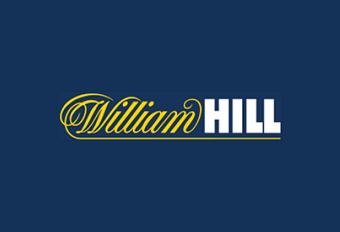 Play now